Professional WordPress Services
Be the master of your domain
Earn Profits from your website
Image & Flash Banners
Multiple blogs and multiple authors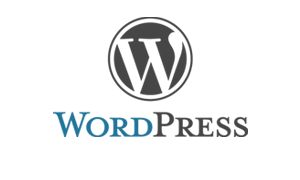 WordPress Customization
WordPress Plug-in Customization
WordPress Web 2.0 Theme Development
WordPress SEO
WordPress Theme Creation from CSS/HTML
WordPress Custom Modules Development
WordPress Blog Design and Integration
WordPress CMS Development
WordPress is an open source blog software package that works exceptionally well as a content management system. It makes it easy for anyone to set up, manage and maintain a website.
WordPress focuses on ease of use, speed and a great user experience and is blessed with a huge active community, which is the heart of true open source software. This solution is recommended for regular publishers, small site content management, small business and as an extension to an existing site.
WordPress lets you create pages (stand alone content) and posts (time-driven content) to build out the content of your site. WordPress lets you easily manage your site's look and feel with themes. These are custom designs for your site that control how everything is laid out and organized.
JIVA offers WordPress CMS Integration Service. We can integrate WordPress with your web site and help developing creative blogs. We have developed skills to build up WordPress web sites which are attractive and search engine friendly
WordPress is a highly functional blogging software and content management system. It should be considered as a reliable option when shopping for a content management system.