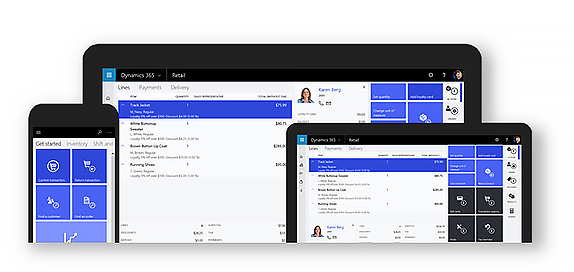 Microsoft Dynamics 365 Retail helps you streamline your Retail Operation by powerful back office, cloud POS and Modern POS for offline sales.
Why choose Dynamics 365 for Retail?
Retail is incredibly multifaceted; retailers must juggle operations, inventory merchandising, and staffing, keep a watchful e ye on performance, and operate across multiple channels, all while putting customer experience at the forefront of everything
To be able to compete, retailers have to offer dependable service across brick and mortar locations, call centers, kiosk, and ecommerce and mobile platforms.
Dynamics 365 Finance and Operations with Retail provides below key benefits that is helping retails across the global to there brand, optimize operations and give the best customer experience in-store and online.
Unified commerce
Dynamics 365 for Retail promises to help users deliver a consistently outstanding experience for shoppers across stores, web, mobile, and contact centers by creating a familiar, reliable crossplatform through which customers can buy anywhere, and collect anywhere.
Integrated Point of Sale
"Microsoft Dynamics 365 has a specific retail module for point sale," "which enables retailers to centrally manage their merchandising, inventory and channel management processes." This integrated Point of Sale (POS) system that can operated on-premise (mPOS), or through the cloud (cPOS) via a wide range of devices, such as mobile phones and tablets, Windows, iOS, Android, and in web browsers.
Analytics and intelligence
Dynamics 365 uses machine learning to derive and present practical insights and offer actionable next steps, so you're always ahead of the curve. By and learning from the data that's inputted into it, the app can make predictions that will help you make better decisions about things like purchasing, and staffing based on real data and past events.
Dynamics 365 for Retail salient features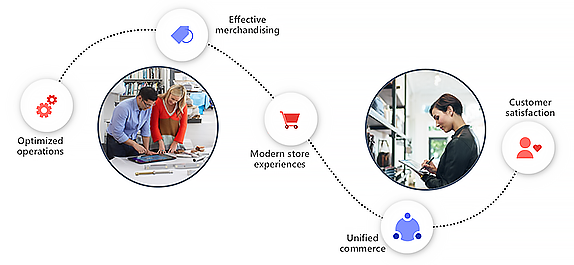 Unified eCommerce
Modern POS
Modern POS
Payment Processing
Call Centers
Social Integration
Optimized Store
Experience
Daily Operations
Employee Productivity
Inventory Management
Consumer Convenience
Effective Merchandising
Product Management
Retail Categories
Product Attributes
Pricing Discounts
Orders
Fulfillment
Customer
Engagement
Customer Profile
Loyalty
Promotions
Gift Cards
Email Receipts
Modern Retail – Complete customer journey and 360-degree coverage of your retail business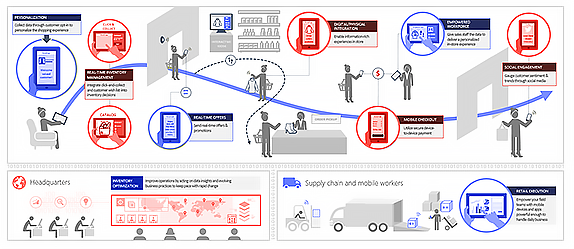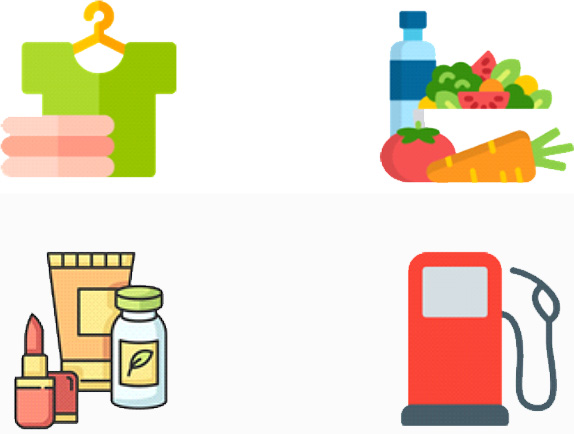 Dynamics 365 for Retail is best for Industries
Grocery & supermarkets
Restaurants
Bakeries
Mobile & Computer Shops
Fashion
Jewelry
Health & Beauty
Fuel Station & Service Centers and many more ..
Retailers like you are innovating in ways to transform their business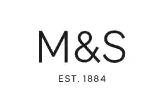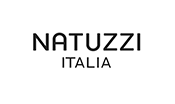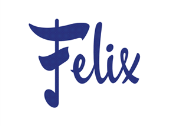 We are trusted partner for your digital retail transformation journey
Jiva InfoTech has a robust retail practice and a proven history of successful Dynamics 365 implementations in the retail industry.
Whether you want new implementation or upgrade. We are here to help !
Our proven implementation methodology helps small, medium and enterprise retails quickly their retail operations.
Are you ready to transform your
Whatever you're ready for, we have the people, experience and to make it happen.