Microsoft Dynamics 365 Finance, Supply Chain and Retail helps streamline your Hospitality Operations by powerful back office and modern POS for offline sales.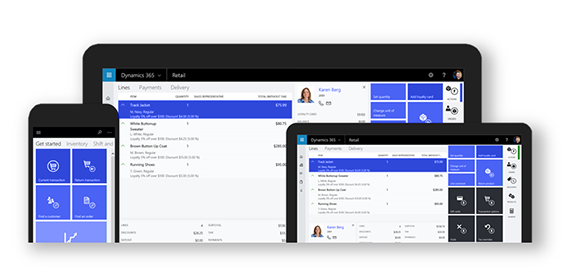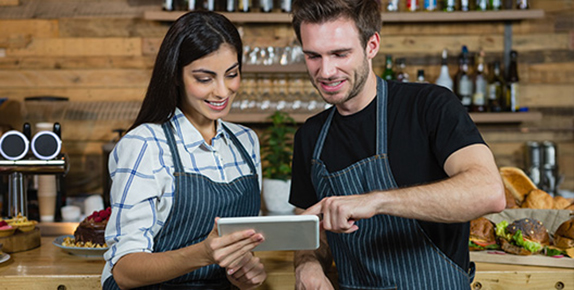 Need for ERP in Hospitality Industry
Primary tasks at any lounge would comprise of offering timely service to customers. Users need an additional hand or some kind of automation at stacking the data to reduce the effort and time.
Offer best customer service
Drive more sales
Create better customer interactions through a well-organized feedback system
Mage end-of-day operations checklist
Financial data at your fingertips
Simply your business order to cash process
Enhance the process time cycles
Track full inventory movement history
Easily manage suppliers

Restaurant & Food Service

Resorts, Hotels & Entertainment
Key Challenges in Hospitality Businesses
Cost Control | Batch & Expiry Tracking | Customer Service | Planning & Forecasting Reconciliations | Customer Service |
What can Microsoft Dynamics do for your restaurant or food service business?
Microsoft Dynamics 365 ERP & CRM gives you one platform to run your track your financials, optimize operations, run hospitality, hotel, retail and event business. Use our custom solution on top of Dynamics 365. This means you can easily manage all your key processes:

Centralized control
Dynamics 365 covers the entire business front to back – from financial management to inventory, to procurement, to retail sales, food service, ticketing, reservations and events. You get a single, centralized view of your business, so you can take better, timely decisions.

Put the customer at the center
With a single software system to run all your channels operations, you can easily keep track of your customers' past interactions and preferences, no matter if they at your restaurants, stayed in your resort, or simply purchased items from your online store.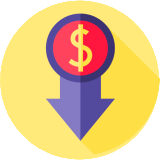 Lower your operational costs
Cut the number of vendors, solutions and points. Reduce mistakes caused by manual work. Budget accurately using real-time data metrics. staffing based on need. Share real-time business data within the company Optimize inventory and reduce waste

Central control for multiple locations
Manage your whole organization from the head office easily and effortlessly. Set up your menu items, recipes and meal deals with modifiers; the system will replicate the data instantly and automatically across the organization, you to manage your restaurant POS terminals and staff from headquarters.
Core offerings by Microsoft Dynamics 365 for Hospitality Businesses to address the challenges

Restaurant Point of Sale
Enjoy an easy-to-use and quick-to-learn POS system. Give your guests a fast an effective service through quick order taking and mobile POS terminals. Our all-in-one restaurant management transfers data immediately from the POS to kitchen displays, thus ensuring fast and exact service.
Menus for the Omni-Channel
Set up your menus, recipes and deals -including up-selling possibilities the option to make modification – for all your sales channels, from brickand-mortar restaurant, to e-commerce, to the mobile loyalty app.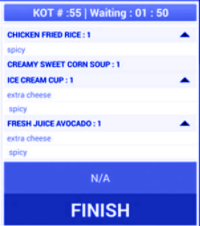 Kitchen Displays and Printers
Display on a screen or print the orders, along with modifiers, at each different kitchen station. Make your kitchen more efficient and organized by ensuring that customer orders are transferred automatically to the appropriate stations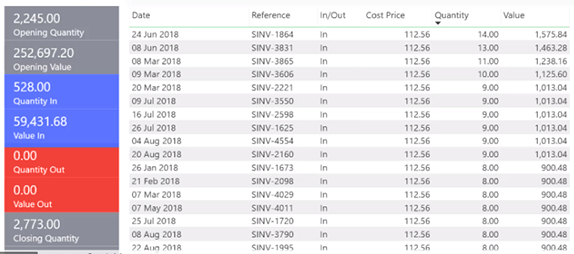 Inventory Movements, Counting and Controls
Track receiving, stocking and transfer of raw materials. Use cycle for periodic counting and reconciliation of stock across raw stores. Reconcile inventory by Inventory Movement and Inventory Aging reports

Planning & Forecasting
User min/max and demand forecasting to predict correct buying patterns. Generate automatic Purchase Orders based on demand consolidate them to be shared with vendors electronically.

Maintain batches and serial controlled inventory.
Use Item Tracking feature to setup and track expiry dates for batches and generate alerts before expiry for inventory recall.

Cost Control
Use standard costing to make costing versions and record actuals on market rates. System will report for differences between standard cost and actual. Track and report costing on variant level.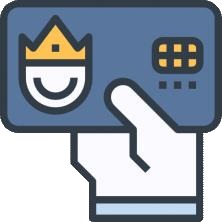 Customer Service Record
customer feedback and surveys in store and using email campaigns. Keep track of each comment by using case management.

Offerings, Discounts & Loyalty
Use price discounts, mix and match discounts, BOGO offers. Define loyalty tiers for customers and track loyalty points and conversions. coupons and gift cards to enable customer the flexibility to engage.
Customer Insights and a lot more from Dynamics 365 Business Apps
If you want to cut food costs and boost guest satisfaction with unified restaurant software and take your service enterprise under total control get in touch with us !