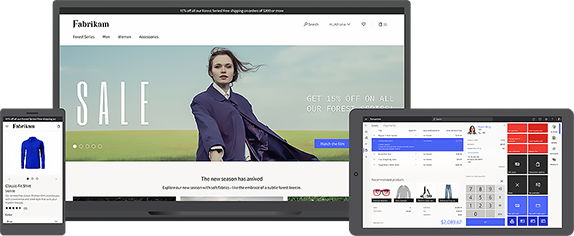 Microsoft Dynamics 365 Commerce helps you streamline your Online Stores Operations by flexible Front End (Store) connected with strong back office.
Why choose Dynamics 365 for Commerce?
Dynamics 365 Commerce allows vendors to create and manage online stores, connecting it with existing retail outlets to provide in-store pick-up and suggest to staff opportunities to upsell to clients in person.
Engage customers across channels
Get everything to build and run digital commerce
Streamline and optimize your retail operation
Get the flexibility and security you need
Dynamics 365 e-Commerce salient features
Flexible and connected eCommerce platform can enable headless commerce
Native e-commerce channel
Geo search insights
Cross-sell / Up-sell
AI product recommendations
Connected store
IoT intelligence
Product insights
Responsive e-commerce
No-code and low-code page editors
Customers are transforming there retail and building there online stores on Dynamics Commerce


Any industry ! Any Size ! Any Type – Dynamics Commerce is your one stop solution
Dynamics commerce solution gives your small, mid-market and enterprise business unmatched agility and scalability. Experience limitless eCommerce with no compromises.
Leverage the power of omni channel , engage customers, optimize operations and track every sales from POS, Call Center and online store.
How enterprise IT retailer – Microsoft is leveraging the power of Dynamics Commerce for their own online stores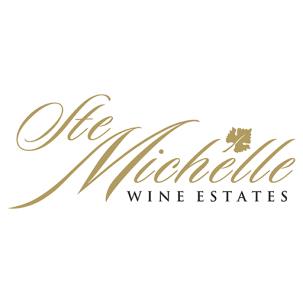 How St. Michelle Wine Estates is using unified commerce for their end-to-end commerce operations and customer engagement
Delivering on a promise of luxury requires consistent engagement with customers across all shopping channels. Ste. Michelle is using Microsoft Dynamics 365 Commerce to marry the craftsmanship of its winemakers with the logistical requirements of high-profile national retail distribution.
Ste. Michelle Wine Estates, one of the largest premium wine companies in the United States.
Leverage the power of Dynamics 365 for :
Omni-enabled headless commerce engine
Interconnected business processes
Unified data
Powered by AI and analytics
Fraud Protection
Are you ready to transform your online retail ? Whatever you're ready for, we have the people, experience and solutions to make it happen.