Professional Drupal Services
Build Online Communities
Blogs
Discussion forums
Intranet applications
Social Media Networking sites
Multi-level Menu
Descriptive URLs
Advanced search functions
Peer-to-Peer Networking
Auto Upgrade notifications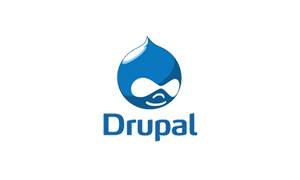 Drupal eCommerce Solutions
Custom Module Development
Drupal Installation & Upgrades
Drupal Allocation Development
Custom Theme and Design Developer
Drupal Migration & Integration
Drupal Layout Design
Drupal SEO
Drupal is an extremely flexible open source CMS that enables users to build fully scalable solutions. It is written in PHP and requires a MySQL database. Its basic installation can be easily turned into many different types of web sites – from simple web logs to large online communities. With Drupal, you can manage your site with ease and without any technical expertise.
JIVA can develop and manage Community Websites, Discussion Forums, Intranet Applications, Blogs, Social Media Networking Sites and more. We can work on its add-on modules like Peer to Peer networking, File uploading and downloading, Picture Gallery, Podcasting, Newsletters, Advanced search functions, Descriptive URLs, Auto upgrade notifications and Build Multi-level Menu.
JIVA has worked on many Drupal Application Designing and Development Projects that made us ready to help serve scalable and flexible Drupal Web Development Solutions. Our dedicated Drupal web developers have experience of implementing Drupal CMS as well as customizing Drupal modules and components.