All in one solution for your Business Management
Microsoft Dynamics 365 Business Central is a cloud-based, all-in-one business management solution which enables customers to upgrade from their entry-level accounting software or legacy ERP system to one single, comprehensive solution to manage finances, operations, sales and customer service.
Core Features of Dynamics 365 Business Central
Financial management
Customer Relationship Management (CRM)
Supply Chain Management
Human Resources
Project Management
Service Order Management
Manufacturing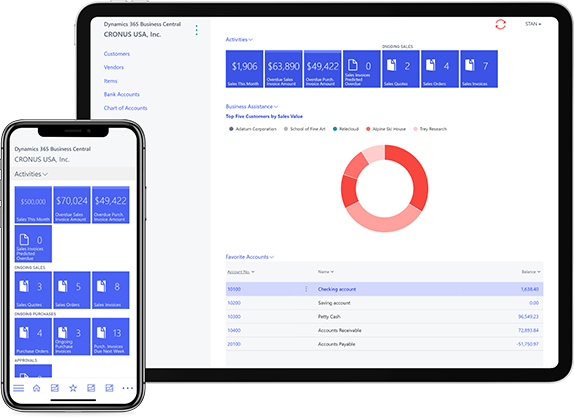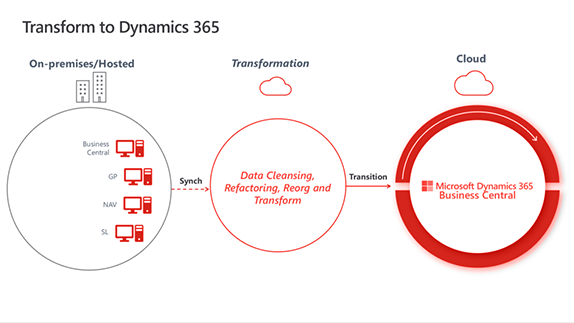 How we can help ?
Assessment & Fit/Gap Analysis
On-Premise to the Cloud Transition Planning
Data Migration & Integration
Configuration & Customization
Report & Business Intelligence Optimization
Training & Customer Support
Upgrade Options from Dynamics GP to Dynamics 365 Business Central
Implement from Scratch:
By using import tools feature in Business Central you can upload existing master records and opening balances.
Migrate to Business Central
This is the preferred migration method for Business Central. You use Microsoft's Cloud Migration tool to bring master records, open transactions, and historical data into Business Central.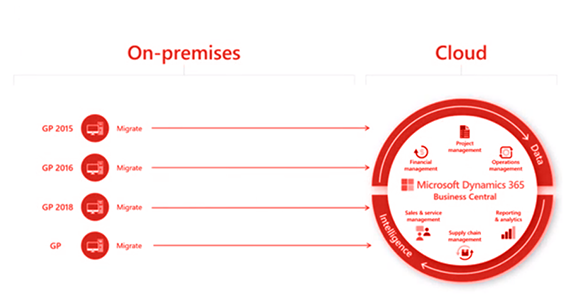 Types of data than can be migrated from Dynamics GP to Dynamics 365 Business Central.
Chart of Accounts master records
Customer master records and outstanding transactions from the Receivables module
Vendor master records and outstanding transactions from the Payables module
Inventory items
Historical data from Receivables, Payables, Sales Order Processing, Purchase Order Processing, and Inventory
Checkbooks and outstanding transactions in Bank Reconciliation.
An assisted setup guide in Business Central can help you migrate data from Dynamics GP. You can migrate data from Dynamics GP 2015 on SQL Server 2012 and later versions of Dynamics GP and SQL Server.
Advantages of Migrating Dynamics GP to Business Central
Opportunities On-The-Go
Reduced Infrastructure Hassle
Improved Platform/User Experience
Increased Integration Options
Powerful Expansion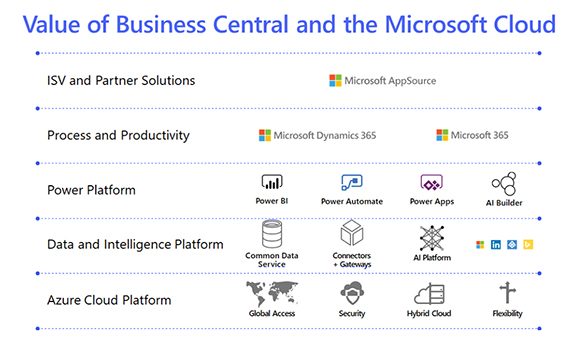 Consult us for strategy of your Microsoft Dynamics Upgrade. Get a free assessment !