Microsoft Dynamics AX is an enterprise resource planning (ERP) solution
for midsize and larger organizations that helps people to work
effectively, manage change, and compete globally.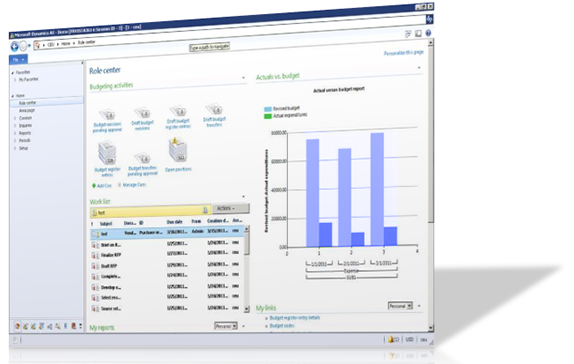 Microsoft Dynamics AX 2012 provides a Role Tailored user experience with self-service BI and reporting and embedded workflow. The Role Tailored user experience provides immediate insight and improved productivity for your people.
Prebuilt, country-specific localizations in a single instance to support global, multi-lingual operations
Highly scalable solution to meet your future needs and expectations in the number of users, the volume of transactions, and the complexity of your business processes
Enhanced operational efficiency with shared data for general ledger, relationships, and products; and unified processes for intercompany trade, supply chain planning, and shared services
Dynamics AX Solution Overview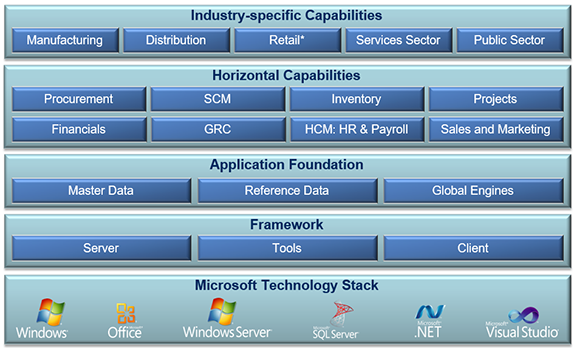 Dynamics AX Core Capabilities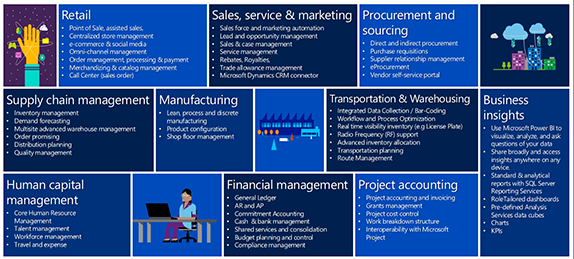 Dynamics AX General Business Processes Covered
The following General Business Processes are utilized by all corporations independent of their business focus. They the corporate infrastructure needed to operate in a modern competitive business environment. These include:
Financial Management which includes:
General ledger
Accounts receivable and payable
Bank management
Budgetary controls
Shared support services
Compliance management
Procurement and sourcing which includes:
Direct and indirect procurement
Purchase requisitions
Supplier relationship management
Vendor self-service portal
Human capital management which includes:
Organization and workforce management
Recruiting and selection
Development, training and performance
Skill mapping
Employee self-service portal
Expense management
Service management which includes:
Service orders and contracts
Service calls and dispatching
Repair management
Service subscription
Sales and marketing which includes:
Sales force and marketing automation
Lead and opportunity management
Telemarketing and telesales
Sales management
Microsoft Dynamics CRM connector
Distribution which includes:
Inventory management
Multi-site warehouse management
Order handling with trade agreements
Order promising
Distribution planning
Quality management
Manufacturing which includes:
Material and capacity planning
Resource management
Job scheduling and sequencing
Product configuration
Shop floor management
Business intelligence and reporting which includes:
Standard, ad-hoc, and analytical reports with Microsoft SQL Reporting Services
Role tailored, pre-defined, multi-dimensional data cubes
Dashboard views of KPI's
Microsoft Dynamics AX

Powerful
Pre-built industry & operational capabilities Global solution Role Tailored user experience

Agile
Unified natural model Flexible deployment Model-driven layered architecture

Simple
Familiar and intuitive Integrated collaboration Simplified application lifecycle management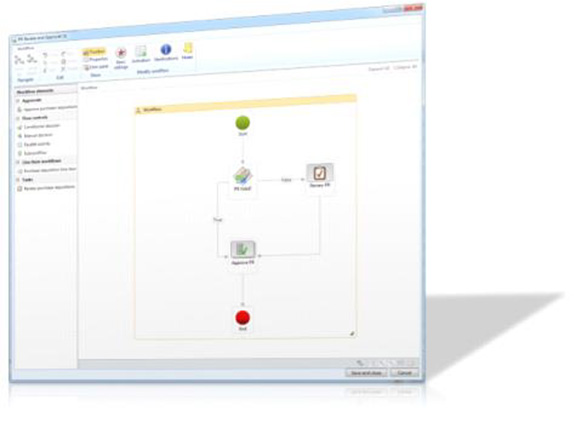 Plan, visualize, and change your business by using unified natural models.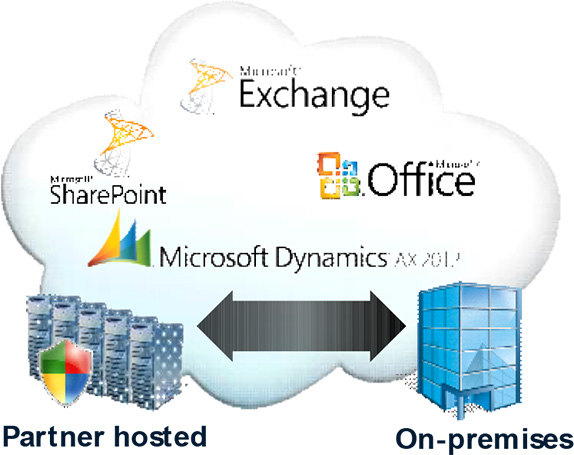 Support your business today and tomorrow with flexible deployment alternatives
Support your business today and tomorrow with flexible deployment alternatives.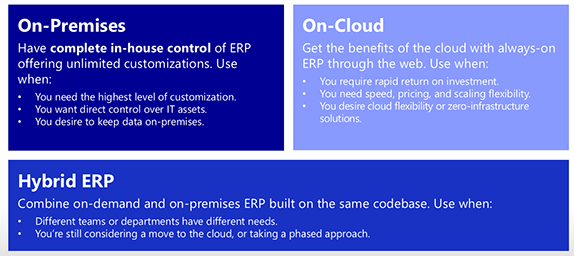 Dynamics AX Benefits Summary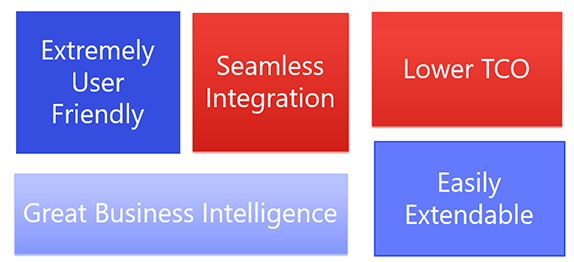 Do you have questions or would you like to try a tailored demo?