Professional CRM Services
Flexible and Customizable Solution
Increases Business Opportunities
Improves Business Management
Simplifies Development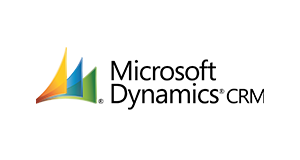 Microsoft Dynamics Consulting
Installation & Implementation
Customization & Enhancement
Product Upgrade / Cross Migration
Integration
Support & Maintenance
In today's world, quick and focused sales and customer satisfaction are the two important key factors in success of an enterprise.
Microsoft Dynamics CRM supports a successful Customer Relationship Management (CRM) strategy through a set of robust modules organized by functional area: sales, marketing, and service. The application is designed to help your organization acquire and retain customers and reduce the time spent on administrative tasks.
Benefits
A clearer view of customers and more informed marketing investments.
Get more leads and close more business.
Provide more value to customers.
Converts leads to opportunities and tracks them throughout the sales cycle
Send out e-mail blasts to targeted lists and track response.
Analytical tools provide salespeople with qualified leads and opportunities.
At JIVA, we offer CRM solutions that enable you to perform and automate many common business tasks, including:
Opportunity Management
Sales process Management
Pipeline Optimization
Quote Generation
Order Management
Sales Force Management
Sales literature
Direct e-mail
Security Features
Outlook Integration
Workflow
Quick Campaign Wizard
Customize CRM
Flexible reporting
Enable Excel to Analyze
Personalize Word Document