Process manufacturing is associated with formulas and manufacturing recipes, in contrast with discrete which uses discrete units, and bills of materials. Process manufacturing is used in manufacturing environments production is completed in batch or semi-continuous processes.
Process Manufacturing Challenges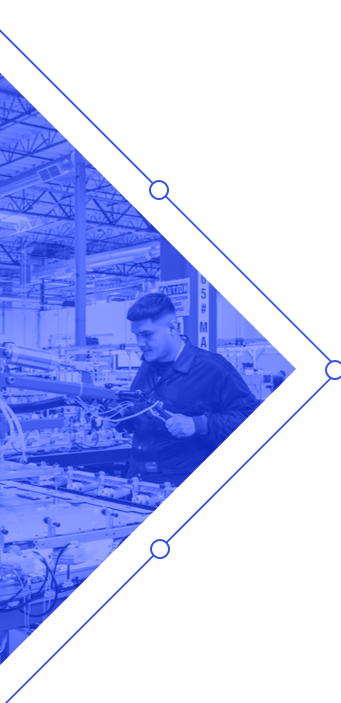 Formula management
Co-product and by-product planning and management, allocating costs for unplanned co-products and by-products
Multi-dimensional inventory capability
Containerized packaging
Full visibility and partial visibility catch weight management
Batch attribute assignment, search, and reserve capability
Inventory batch management
Commodity pricing management
First expired/first out (FEFO) and shelf life inventory
Rebate and trade promotion management
Approved vendor set up and maintenance
Vendor batch detail set up and maintenance
Potency management
Batch balancing for potency formulas
Purchase pricing based on actual potency
Lot inheritance
Batch order sequencing
What Microsoft Dynamics has to offer for your Process Manufacturing ?
Microsoft Dynamics 365 comes with an industry specific features for process manufacturers which comprises of manufacturing, stock, formula management and routing functions.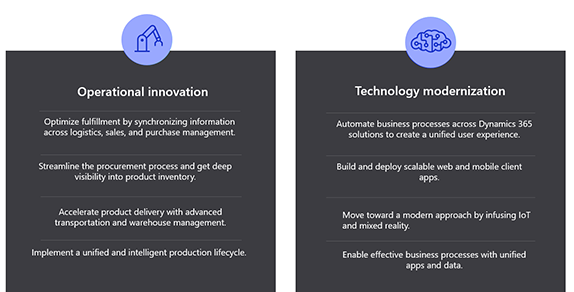 Process Manufacturers Operational Requirements met with Dynamics 365
Products manufactured in batch or semi-continuous processes
Batch methods include mixers, batch reactors and extruders
Production completed in batches with a standard batch size
Production process allows for yield loss along with scrap
Consumption of materials may be linear or non-linear based upon batch size
Sales, Procurement and Inventory managed in dual measure
Batch (LOT) tracking requirements along with quality inspection and testing
Shelf life tracking on manufactured and purchased materials

Manufacturing
Multiple formula versions Co-products and by-products Scaling quantities in formula Material substitution Master planning Containerized Packaging

Inventory
Manage shelf life products Manage product compliance Advanced lot / batch tracking and control Approved Vendor list Catch weight

Sales & Orders
Order Management Customer batch attributes requirements and constraints Manage batches with expiration and best before dates Manage commodity pricing Setup and apply complex rebates

Quality
Manage quality standards Automate generation of quality orders Record testing results Track non-conformances

Compliance
Environmental Regulations Predictive Maintenance Work Order / Schedules Resources
Verticals Covered with Dynamics 365
Food and beverage
Paints and coatings
Specialty chemicals
Bulk-drug pharmaceuticals
Cosmetics and personal care
Chemical, tire, and process industries (CTP)
Textiles
Semiconductor fabrication Steel and
Aluminums Processing
Building chemicals leader Selena utilizes Dynamics 365 for standardization and optimization of key processes
Results:
Consolidated operational processes in our production, supply chain, warehousing, distribution, purchasing and many more
Unified processes related to finances, personnel and payroll
Reduction inter-company order handling times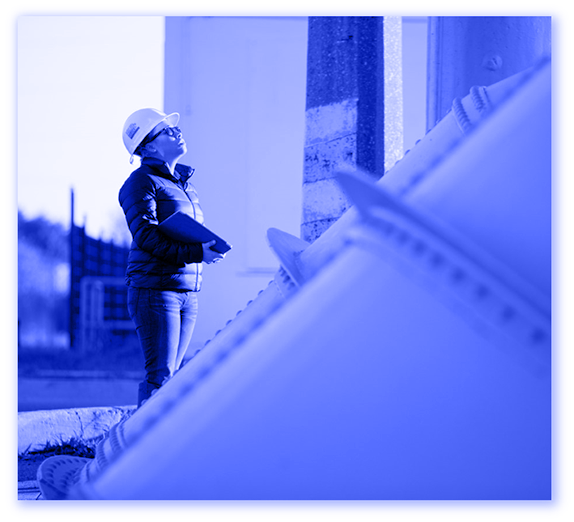 ARE YOU READY TO TRANSFORM YOUR MANUFACTURING OPERATIONS ?
Whatever you're ready for, we have the people, experience and solutions to make it happen.