Why is eCommerce integration important?
A recent eMarketer report forecasts global retail eCommerce sales to reach $4 trillion by 2020, making up 14.6% of total retail spending that year.
Eliminate manual entry of order, inventory, item, customer, and data. This saves you time and reduces human errors.
Sync inventory levels to ensure you don't oversell by providing accurate inventory levels across all your sales channels.
Automatically notify customers when orders have shipped. Customers can then track the delivery of their products.
Quickly make updates to data, such as pricing changes and product information updates in one system.
Easily add more sales channels, such as marketplaces, without losing operational efficiency.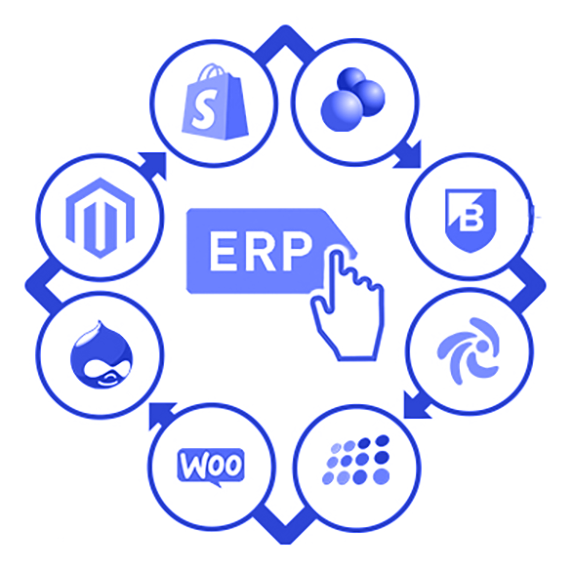 Launch your business into explosive growth
Infuse your online channels with the agility and speed to evolve in shifting, complex markets
Our eCommerce Integration with ERP Systems expertise

Integration touchpoints
Orders
Inventory
Products & Categories
Shipment
Shipment Updates
Inventory
Product Updates
Returns

Features




Our Services

Point-to-Point Connectors
For this type of integration, your eCommerce platform is "pointed at" your back-end systems to sync data.

Multichannel Management Platform
A multichannel management platform is usually a cloudbased platform that sits as an operational hub between your current systems. Ideally, pre-built connectors sync back and forth between your systems

Custom eCommerce Integration
It's always an option to build your own integration between your eCommerce platform and any back-end systems.
Consult us for your integration strategy. Get a free assessment !