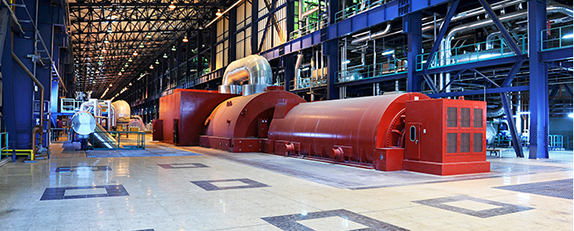 Discrete manufacturing leaves little room for error. With increasingly complex supply chains, global industry pressures and high customer demands, a manufacturer must uphold accuracy efficiency in every area of the enterprise.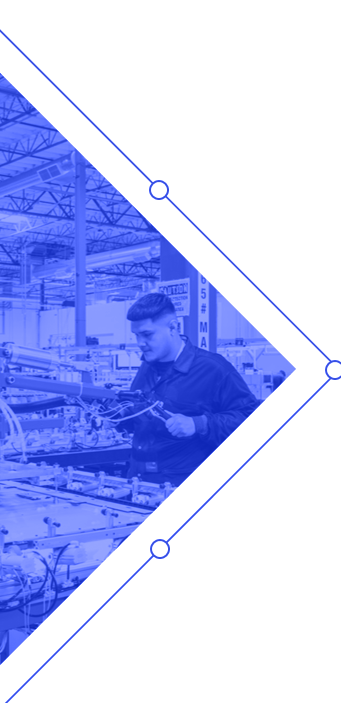 Discrete Manufacturing Challenges
Breaking down silos and get insight into every level of the manufacturing process.
Robust Supply Chain.
Vendor Collaboration.
Monitor real stock levels and the arrival of new components to adjust production and optimize
View and analyze production data remotely or on-site.
Maintain preventive maintenance schedules to minimize impact on production.
Create new revenue streams through product-based services.
What Microsoft Dynamics has to offer for your Discrete Manufacturing ?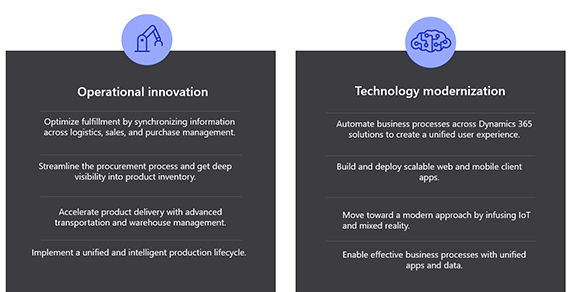 Dynamics 365 Supply Chain Management
Procurement and sourcing
Sales and marketing
Vendor collaboration
Warehouse management
Customer order fulfillment
Inventory management
Production control
Master planning
Cost accounting and management
Service management
Transportation management
Dynamics 365 Supply Chain Management and Power BI
Machine learning and advanced analytics
Demand forecasting
IoT intelligence
Improved supplier delivery performance
Minimized supplier risk
Advanced resource scheduling systems
Intelligent transportation and routing
IoT intelligence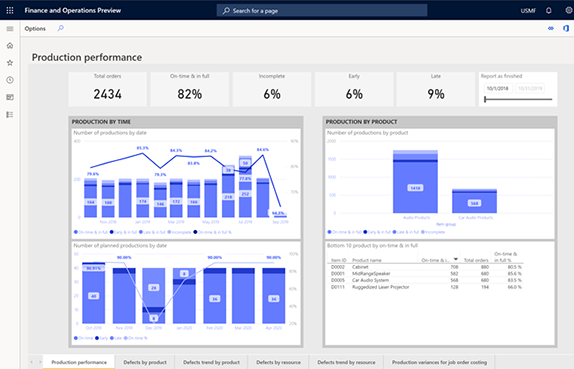 Advanced analytics with real-time insights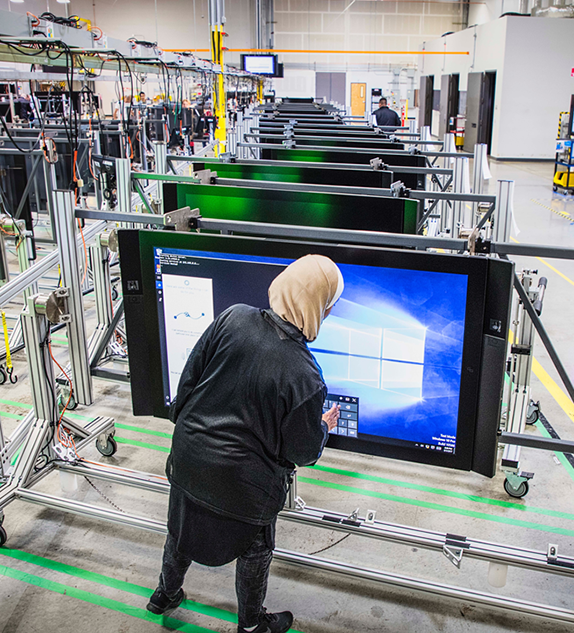 Benefits of Implementing Dynamics 365 as your end-to-end Manufacturing, Supply Chain and Financials solution
Plan and execute various production strategies, such as engineer-to-order, make-toorder, make-to-stock, assemble-to-order, and configure-to-order;
optimize production forecasting and scheduling along with materials planning;
create, categorize, schedule, track, split, and roll back work orders;
assign bills of materials (BOMs) to specific work orders, tasks, or production
choose the most cost-effective bill of materials and operations
monitor and optimize inventory distribution and supply chain operations;
select supply policies based on different criteria, such as purchase or production
Verticals
Industrial Manufacturing | High Tech | Automotive | Aerospace and Defense | Machinery | Electronics
Microsoft Dynamics Case Studies
UmbraGroup is a cutting-edge manufacturing company in the aeronautics and industrial sectors. It is the world leader in producing recirculating ballscrews in the aeronautics sector. UmbraGroup has strengthened its position in the supply of products aimed at the energy market. As an international company with operations in Italy, Germany and the US, Dynamics 365 has helped them standardize on business and technology standards across all.

The team decided to switch to cloud-based Microsoft Dynamics 365 for Operations in order to store and analyze all the data without having to ship its servers around the globe to the 21 races it competes in each year.

ARE YOU READY TO TRANSFORM YOUR MANUFACTURING OPERATIONS ?
Whatever you're ready for, we have the people, experience and solutions to make it happen.