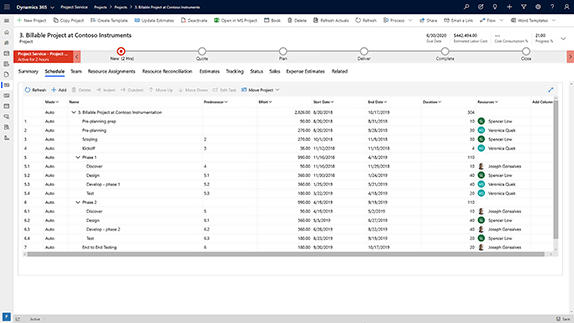 The Project Service Automation (PSA) application helps organizations
efficiently track, manage, and deliver project-based services, from the
initial sale all the way to invoicing
Out-of-the-box capabilities
Plan projects, and create estimates and work schedules
Estimate and track project cost and revenue
Forecast resource requirements for projects in the pipeline
Track project progress and cost consumption
Manage quoting, pricing, and billing for projects
Assign and manage resources Use reports and interactive dashboards to monitor key performance indicators for successful projects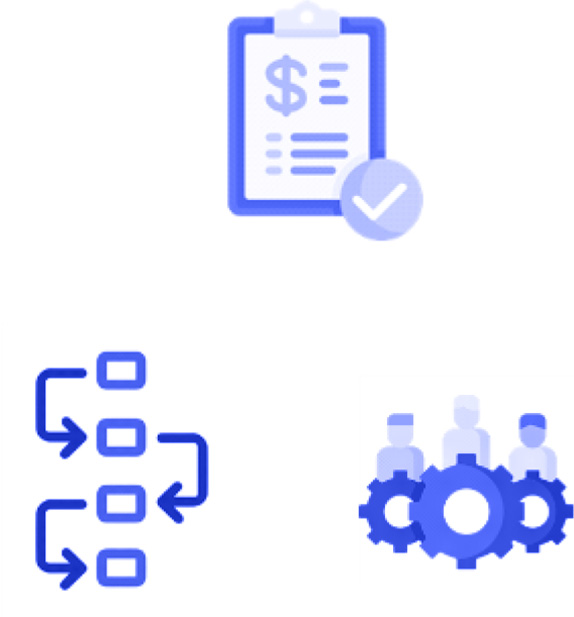 Explore Dynamics 365 Project Service Automation Capabilities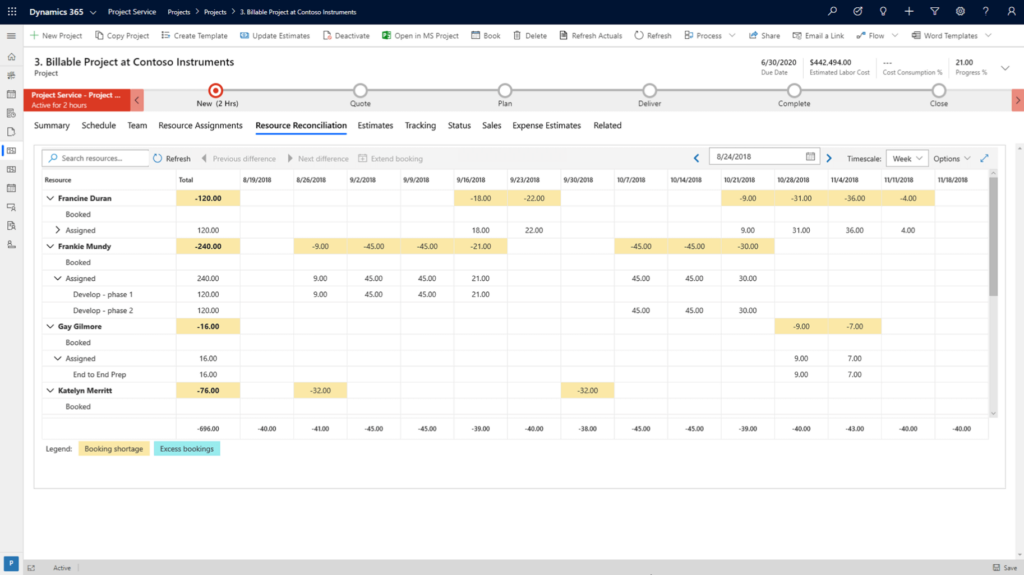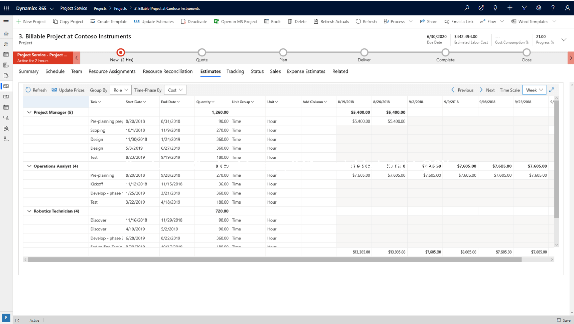 Optimized Project Delivery & Tracking
Achieve predictable project delivery using robust project planning capabilities including native Microsoft Project integration.
Intuitive dashboards to review, monitor, and approve all costs and time impacting their projects.
Survey, measure, and act on customer feedback by bringing your customer data together with survey insights from Customer Voice—included with Dynamics 365 Project Service Automation.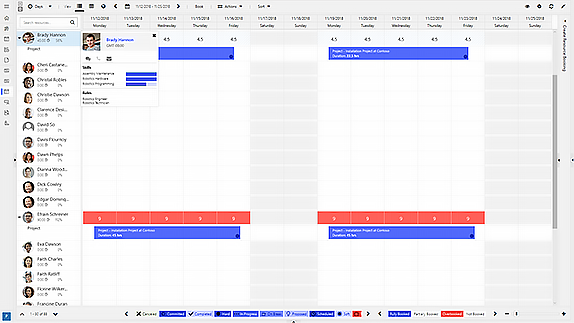 Manage resources effectively
Optimize resources with intelligent and relevant skills-based assignments and real-time visibility to resources using a unified scheduling engine.
Track & Monitor resource utilization and make intelligent decisions to get the most out of billable resources by using real-time dashboards.
Enable and empower internal and external team to update their skills profile and apply directly for relevant projects.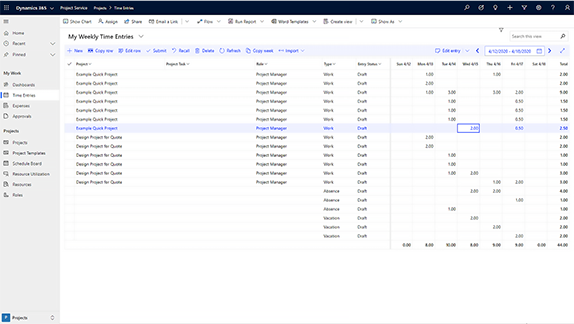 Boost Productivity
Better communication & collaboration across project teams using audio, video, and document management with integration to Office 365 applications.
Generate quick response to scope and project risks by managing critical key performance indicators to ensure profitable service delivery.
Automated Time & Expense workflow approvals for timely customer billing.
Benefits for Operational Leaders
Project planning and tracking
The Project Service application helps service organizations identify opportunities, submit reach contractual agreements, manage track time and expenses, invoice customers, and deliver projects on time and within budget.
Quoting, pricing and billing
The ability to find the right resources at the right time, book those resources on and keep resources utilized helps organizations meet revenue targets and customer satisfaction goals.
Resource Management
Improve profitability by optimizing schedules and ensuring the best available resource is assigned to the right project.
Team Productivity
Take advantage of Office 365, Microsoft Project, and mobile experiences that enable project teams to do their best work while fostering practice, career, and client success.
Business Agility
Implement structured business utilizing a single system of engagement to assure one view of the business.