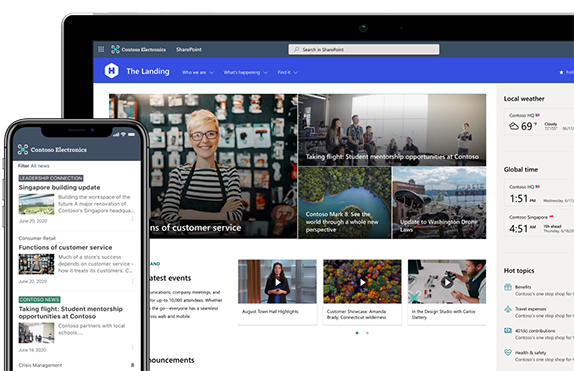 SharePoint Your mobile, intelligent intranet
Transform business processes
Connect collective knowledge
Engage and inform your organization
Simple sharing
Seamless collaboration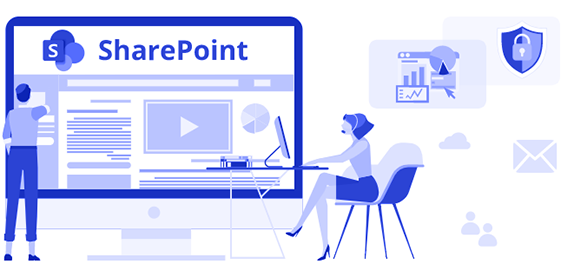 More than 200,000 organizations and 190 million people have SharePoint for intranets, team sites and content management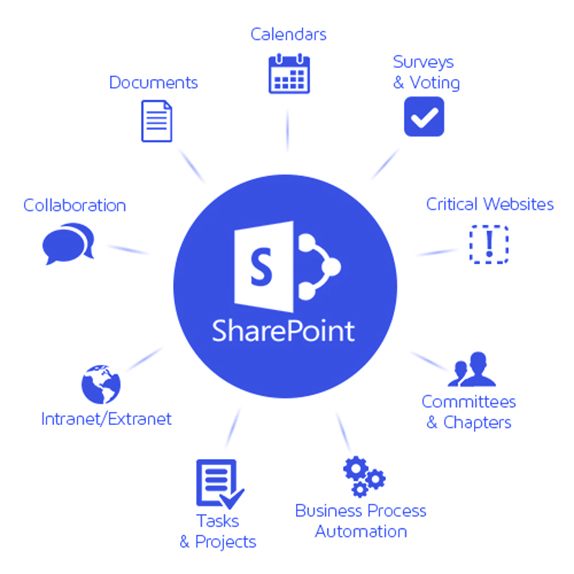 Our SharePoint Application Services
SharePoint is a platform that allows you to design and build your own unique solutions. More a software suite and much more than an application, SharePoint combines sites, lists, and for the following scenarios:
DOCUMENT MANAGEMENT & STORAGE SOLUTIONS
DOCUMENT SHARING SOLUTIONS SOLUTIONS
ORGANIZATIONAL INTRANET SOLUTIONS
TASK AND PROJECT MANAGEMENT SOLUTIONS
AUTOMATED WORKFLOWS
BUSINESS SOLUTIONS
Key Offerings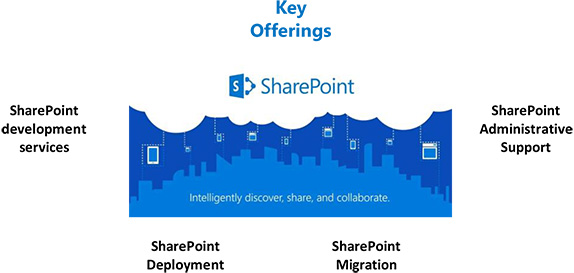 Benefits of using SharePoint
Enhanced Security – SharePoint enables tighter security controls, continual updates, and more efficient backup protocols.
Effortless Collaboration – SharePoint helps team members to communicate and share information across devices and applications.
Simplified Information Exchange – SharePoint provides access to a centralized and common data exchange.
Cost Savings – SharePoint Online or SharePoint in Office 365 are easier and much cheaper to manage due to the complete lack of onsite infrastructure.
Better Productivity – SharePoint enables efficient data management and better productivity through information sharing.
Consult us for your all SharePoint inquiries.