Power Apps is a suite of apps, services, connectors and data platform that
provides a rapid application development environment to build custom apps for your
business needs.
Using Power Apps, you can quickly build custom business apps that connect to
your business data stored either in the underlying data platform (Common Data Service)
or in various online and on-premises data sources (SharePoint, Microsoft 365, Dynamics 365, SQL Server, and so on).

Power Apps Components
Power Apps Studio is the app designer used for building canvas apps. The app designer makes creating apps feel more like building a slide deck in Microsoft PowerPoint.
App designer for modeldriven apps lets you define the sitemap and add components to build a model-driven app.
Power Apps Portals Studio is a WYSIWYG design tool to add and configure webpages, components, forms, and lists.
Microsoft Power Apps demos
Empower your team to start building and launching apps right away using prebuilt templates, drag-and-drop simplicity, and quick deployment

Give everyone the power to build the apps they need with advanced functionality previously only available to professional
Core Capabilities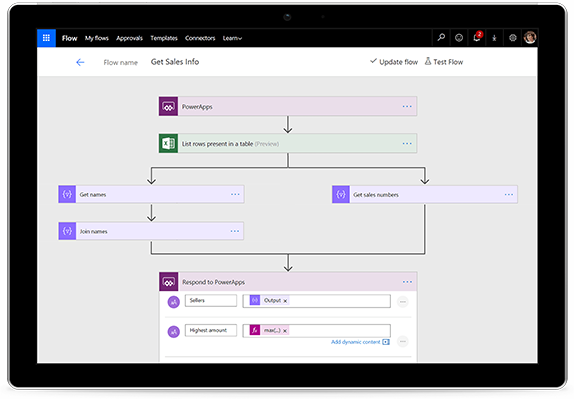 Application & Flow Logic
Use Power Automate to design logic for your Power Apps. Instead of writing code, use the point-and-click flow designer to build out your business logic.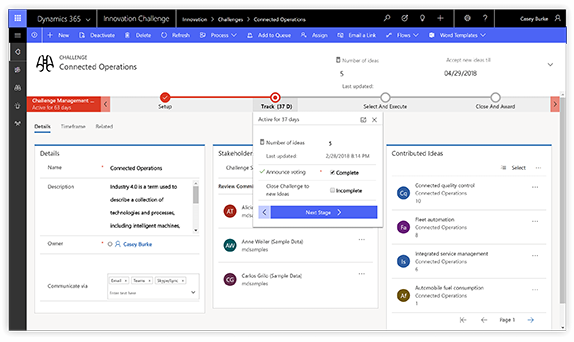 Workflow driven
Keep users on track and ensure data consistency regardless of where it's entered with multi-stage business process flows. For example, you can a flow to have everyone handle customer service requests the same way, or to require approvals before submitting an order.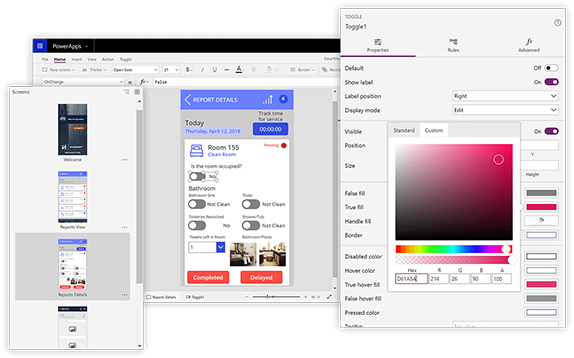 App for any device
Start by designing your user experience on the Power Apps Customize every detail of your app to optimize for specific tasks and roles. Create apps for any device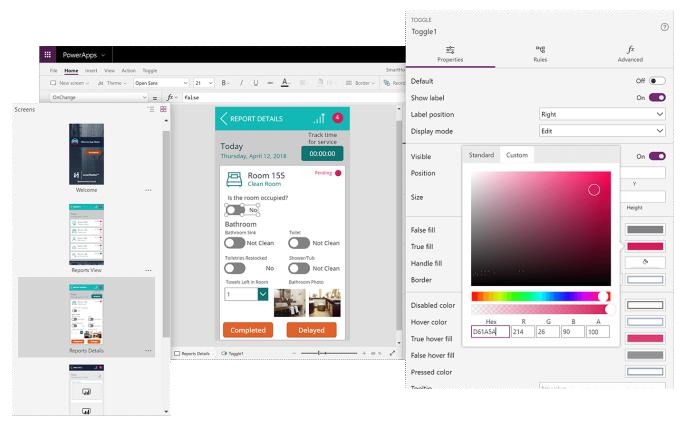 Design low-code portals for external users
Build powerful end-to-end business solutions by connecting Power Apps across the entire Microsoft Power Platform —and to Office 365, Dynamics 365, Azure, and hundreds of other apps—to drive innovation across your entire organization.

Power
Apps
Build apps in hours—not months—that easily connect to data, use Excel-like expressions to add logic, and run on the web, iOS, and Android devices.

Power
BI
Unify data from many sources to create immersive dashboards and reports that provide actionable insights and drive business results.

Power
Automate
Include powerful workflow automation directly in your apps with a no-code approach that connects to hundreds of popular apps and services.

Power
Virtual Agents
Easily build chat-bots to engage conversationally with your customers and employees—no coding required.
Connect to hundreds of data sources using a library of connectors