What is Dynamics 365 Business Central
– Microsoft Dynamics 365 Business Central is a cloud-based, all-in-one management solution which enables customers to upgrade from their entrylevel accounting software or legacy ERP system to one single, comprehensive solution to manage finances, operations, sales and customer service.
Core Features of Dynamics 365 Business Central
Financial management
Customer Relationship Management (CRM)
Supply Chain Management
Human Resources
Project Management
Service Order Management
Manufacturing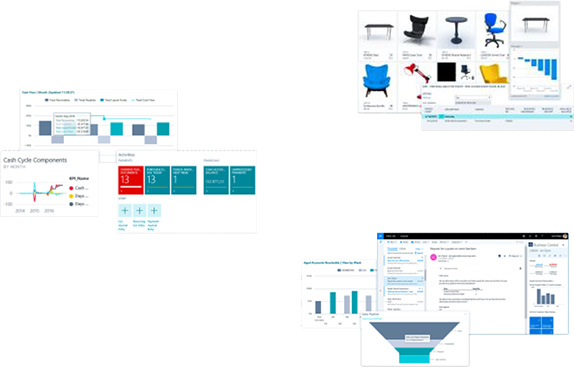 Multi-platform access : Mobile, Tablets & Web
Choose cloud or on-premises
Business Central runs where you need it, offering the same user experience no matter how you deploy.
Take your business on the go
The mobile version supports both cloud and onpremises users with a consistent experience across Windows, Android, and iOS devices.
Remove language barriers
Business Central supports 25 languages to help increase your productivity.
Store and transmit data
across your systems. Help protect your data from unauthorized access with automatic Microsoft datacenter encryption.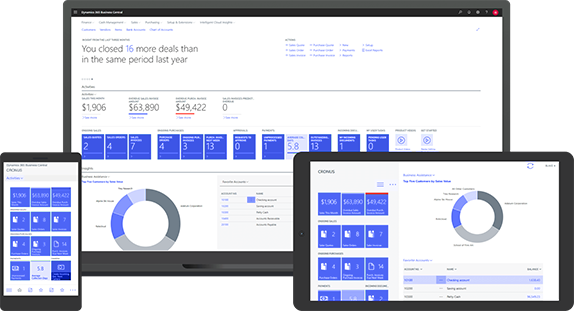 Upgrading Nav to Dynamics 365 Business Central Online
Upgrade From
Tasks
Microsoft Dynamics NAV
1.Upgrade the Application Code
2.Upgrade the Data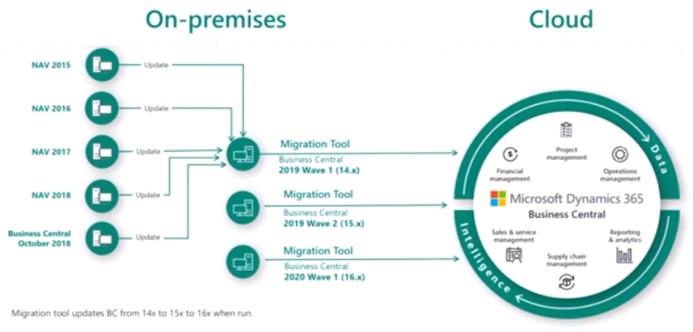 Upgrade to Business Central 2020 Release Wave 2 (v17)
• Microsoft Dynamics NAV 2015
• Microsoft Dynamics NAV 2016
• Microsoft Dynamics NAV 2017
• Microsoft Dynamics NAV 2018
• Business Central v13
Indirect. Upgrade to Business Central v14 first.
• Business Central v14)
• Business Central (v15)
• Business Central (v16)
Direct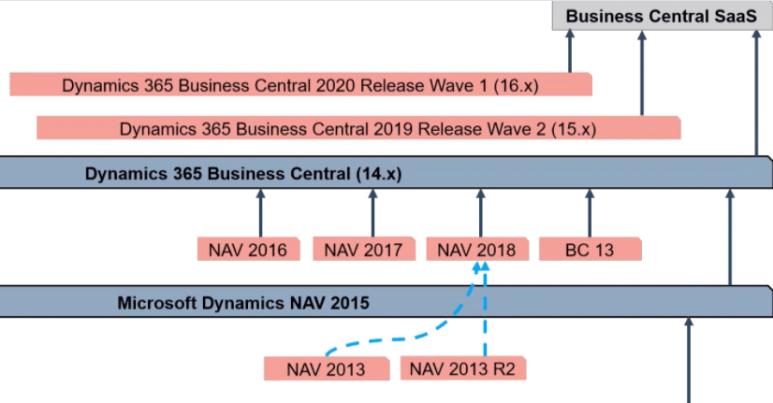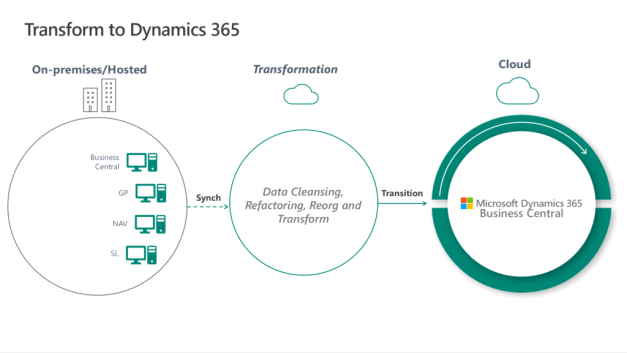 How we can help ?
Assessment / Analysis
On-Premise to Cloud Transition Planning
Upgrade Application Code and Data Migration
Configuration & Testing
Training & Customer Support
The overall upgrade process can be visualized as three overarching phases: Analyze, Execute, and Validate

Analyze
The activities in the Analyze phase help you estimate the effort that is required for the upgrade. They also help you prepare a project plan.
Execute
During the Execute phase, you work through the tasks that you planned during the Analyze phase.
Validate
When you enter the Validate phase, you will have available environments that include your upgraded custom code and your upgraded data. This phase describes the process of validating and testing that the upgraded environment works as desired.
Case Study
Discover how Polytropic, a customer based in France that produces heat pumps for pools, was able to transform their business by migrating from Microsoft NAV to Dynamics Business Central. You will learn about the positive impact and advantages that transitioning to Business Central in the Cloud has had on Polytropic's internal processes.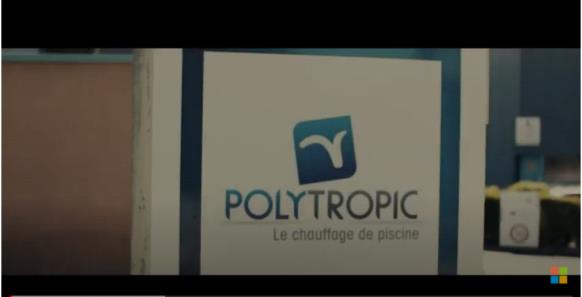 Consult us for strategy of your Microsoft Dynamics Upgrade. Get a free assessment !