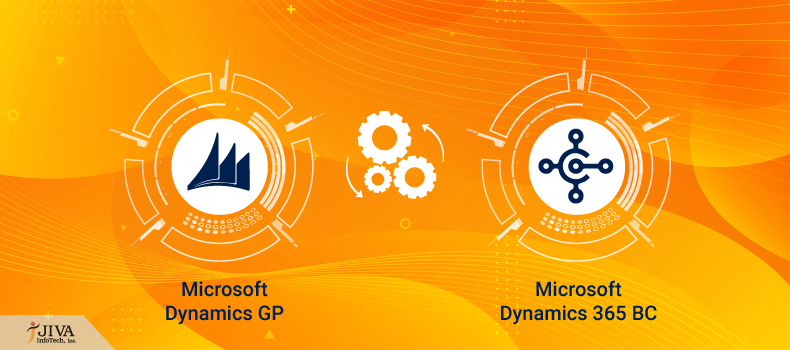 How to upgrade from Dynamics GP to D365 BC?
When upgrading from Dynamics GP to D365 BC, there are key areas to focus on – an evaluation of your business processes, analysis of features and functionalities within GP and D365 BC, and an examination of master data and master records within the application.
One of the most important steps in your pre-upgrade planning phase is to identify the business drivers for the upgrade. Some common business drivers are – lack of automation, forthcoming cost of a brand new server, the volume of paper-based processes, future endeavours that aren't supported by your current system.
Another significant step is building your project team. Build a team with people who are well-versed with your business processes and hold experience in delivering projects and special tasks. The other people to take into consideration are the stakeholders who will get impacted majorly by the upgrade.
Last but not least, it is essential on your part to assemble pre-existing documentation. It is but obvious that you will be having processes that will alter as soon as you implement D365 BC. Thus, if you do not already have documentation, you will have to create it throughout the upgrade process.
Business Processes Evaluation
This phase can be divided into two parts –
Business processes that are related to the functionalities in Dynamics GP
Processes that are unique to your business
Business processes that are related to the functionalities in Dynamics GP
These processes include simple tasks like cutting a check for which you have to rely on vendors. Many such processes are in-built in D365 BC.

Processes that are unique to your business
It can be a really important exercise to have a clear idea of which business processes are flexible and adaptable due to standardization against the ones that are unique to your business. Being able to understand these unique business processes that come to exist solely because of the nature of your business and its requirements is extremely important so that you can replicate them in D365 BC.

Assessing Functionality
After the business processes evaluation, you will have to evaluate the functionality that you are leveraging in Dynamics GP currently. This includes:
Accounting for the modules within Dynamics GP being used by you at the moment
Listing the customizations done to the system including ISV solutions and custom reports.
How to do it?
Make a list of all the functionalities you are using at the moment
Compare your list and the functionality that is out-of-the-box with D365 BC
Return to remaining line items and measure the effort it would take to upgrade
Make a list of the functionalities that may be needed to achieve organizational goals in the near future
Eliminate functionalities that won't come in handy in the future
Analyzing Data
Analyze the data within your current Dynamics GP system is the next step.
How is it done?
Have a look at your customers, vendors, items, and chart of accounts to get a clear picture of your current state of data integrity. It helps you understand the quality of data you have in store.
Keep a track of your historical data which may include just net change in financial information or detailed transaction-level information for historical sales and purchase orders. In both cases, mapping out historical data is important as it will help you determine whether or not the information has to be migrated to D365 BC.
Plan time for data clean up including archiving of old records, deduplication, purging of information, and data construction.
Determine the strategy for Master Data Management which involves identifying who owns the data processes and who can perform actions within the system.
Different ways of upgrading from Dynamics GP to D365 BC
Direct Migration
This is the most straightforward way of upgrading to D365 BC by leveraging Microsoft migration tools and replicating functionalities currently running in Dynamics GP. In this process, the upgrade to D365 BC is through direct migration. There is a Microsoft utility that allows you to copy tables directly from Dynamics GP to Business Central. The mapping utility lifts the configurations and the data from those tables to Dynamics 365 BC. In this method, the system creates an initial environment for you by moving the data and the records.

This method is the suitable for businesses that:
do not have changes to core functionality
do not have changes to costing valuation method
have flexibility in their core business processes
have ISV solutions with cloud-ready extensions
choose technical upgrade
2. Hybrid Model
Like the direct migration model, the hybrid model also leverages the Microsoft utility, but instead of utilizing it for a one-time upgrade to lift data from Dynamics GP to Business Central, it allows the systems to run simultaneously. This is made possible by the dual-use license offered by Microsoft that enables you to run a production instance of Dynamics 365 Business Central along with a production instance of Dynamics GP.
How does it work?
Create sandbox and production environments in the cloud for D365 BC and turn on the data replication to copy information from GP to BC. 
Updates to data in both systems can be made to run on a scheduled synchronization.
Thereafter, you can modify the Master data in D365 BC.
This method is suitable for businesses that:
choose technical upgrade
want to modify master data
need documentation for side-by-side inputs and outputs
have limited business process changes
3. Starting Fresh
The third model is to start fresh. In some cases, businesses have a gap between their current application and what their future goals are. It is quite common for companies using Dynamics GP, for over 10 years, to discover that configurations have turned out to be outdated. In such cases, starting fresh is a good option. The fresh start model allows extensive business process changes including implementing brand new modules or removing or adding ISV solutions.
In addition, the fresh start option enables the opportunity for automation. It is a great method to have business processes kick-off and run seamlessly at any given time.

This method is suitable for businesses that:
allow extensive changes in business processes
realign processes, people, and technology
are extremely flexible and offer the opportunity for automation
upgrade or replace companion or ISV products
Upgrading to D365 BC greatly benefits your business as it unlocks new modules, features, and functionalities that help you grow exponentially and achieve your future endeavours.